Occupational Health Screening Center

Visa Medical Center in Dubai

Visa Medical Typing | Emirates ID Typing 
Bur Dubai Medical Fitness & Occupational Health Screening Center
Visa Medical Center in Dubai
Occupational Health Screening Center in Dubai
Bur Dubai Medical Fitness & Occupational Health Screening Center of Dubai Health Authority (DHA) is located at the heart of Dubai and serves customers in doing Medical Fitness Services and Occupational Health Screening Services for Visa in the most hassle-free manner. With the advantage of being next to the Sharaf DG Metro Station (Exit 4), customers using public transport (RTA) can walk into this center after getting down at the metro station. Customers with their own transport facility can park their vehicles on two floors dedicated to the Medical Fitness and Occupational Health Screening clients of Bur Dubai Medical Fitness & Occupational Health Screening Centre located inside Central Mall (old Musalla Tower).
Typing Services Available Inside the Center
Visa Medical Typing
Occupational Health Card Typing (OHC)
Emirates ID Typing
General Category
| Packages | Payment (AED) | Report Delivery in |
| --- | --- | --- |
| Normal | 270.00 | 24 Hours |
| VIP Service | 700.00 | 06 Hours |
| VIP Service | 1020.00 | 02 Hours |
Female Household
| Packages | Payment (AED) | Report Delivery in |
| --- | --- | --- |
| Normal | 320.00 | 24 Hours |
| VIP Service | 750.00 | 06 Hours |
Visa Medical Center in Dubai | Medical Fitness Center in Dubai
Medical Fitness Services in Dubai | Visa Medical Services in Dubai                         Occupational Health Screening Center in Dubai | OHSC Center in Dubai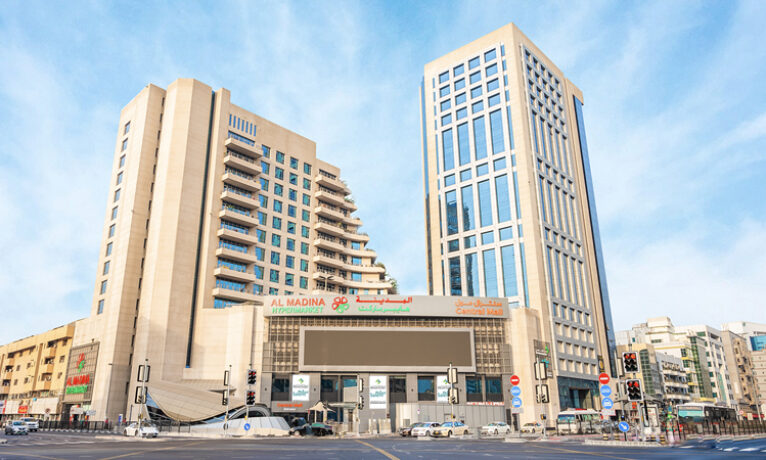 Why Medical Fitness Services?
Every person planning to reside in Dubai should mandatorily undergo medical screening before stamping the visa. The Medical Fitness services in Dubai for Visa
medical includes Blood Test and Chest X-ray. The test is repeated every time a person plans to renew their visa. However, Chest Xray is not mandatory for visa renewal.
Clients can visit any of the approved Medical Fitness centers in Dubai to carry out the Medical test for Visa.
Frequently Asked Questions
Bur Dubai Medical Fitness Center operates from


Monday – Thursday
7:00 AM -10:00 PM

Friday
7:30 AM – 12:00 PM
4:00 PM – 8:30 PM

However, applications will not be received 30 mins. before the end of the official working hours for completing internal procedure.

Taking any food items before or after visa medical screening does not make any difference.

To do visa medical typing an applicant must visit a DHA approved typing center. If you visit Bur Dubai Medical Fitness Centre, you can do the typing from center itself.

A center to issue a certificate which declares the applicant is medically fit to apply for a residential visa in UAE. These centers conduct medical test for visa in Dubai and other emirates. The establishment of visa medical centers under DHA to confirm occupational health and safety.

Dubai visa medical report can be tracked and downloaded from DHA mobile application.

Occupational health cards are issued for workers with establishments directly linked to public health.
Your opinions are important to us. Whether it is a simple question or a valuable suggestion, we are here 7/24. You can call us by phone or email us directly.
Visa Medical Fitness Center
Bur Dubai
Central Mall (old Musalla Tower)